Programa de radio en español que cuenta crónicas latinoamericanas.
A Spanish-language radio program telling uniquely Latin American stories.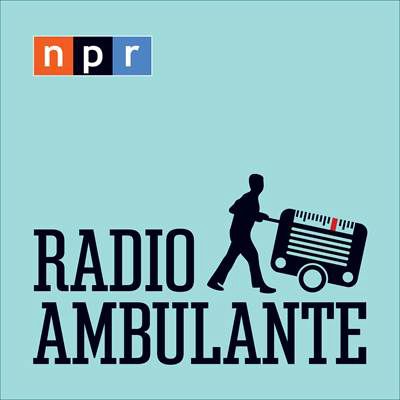 Radio Ambulante joins NPR's successful portfolio of podcasts, which draws more than 8.8 million monthly listeners. Hosted by author Daniel Alarcón, the show brings the aesthetic of high-quality, long-form radio journalism to diverse, global stories about politics, sports, love, human rights, family ties, and more. Radio Ambulante has produced more than 60 episodes from over 20 countries, and partnered with English-language outlets like NPR's Planet Money, Radiolab, The New York Times Magazine and This American Life.
As a sponsor of Radio Ambulante, your brand will be recognized as a partner in NPR's first foray into long-form, Spanish-language audio programming.
Source: Podtrac, February 2017.
Instant mood lifter on a gloomy day: Radio Ambulante is officially an NPR show!

Riverhead Books
Their ear for language, beguiling imagination and deep journalism are a rare combination.

Poynter
Moving. Surprising, funny stories from everywhere Spanish is spoken.

KALW
Widely loved and critically acclaimed.

Hot Pod
Showcases compelling human stories from all over Latin America.

NBC Latino
A fantastic Spanish-language podcast.

Washington Post
Cross-Platform Sponsorship
Podcast: :15 pre-roll and :30 mid-roll placements deliver custom sponsor messages
NPR.org: NPR.org delivers scale and engagement. Reach smart, young and curious news consumers with targeted, multimedia creative and audio units such as Brand Soundscapes and NPR One
On Air: Extend sponsorship with a complementary on-air schedule across NPR programs and newsmagazines
Events: Highlight your brand at Radio Ambulante event series in 2017, featuring stories reimagined for the stage. This exclusive sponsorship package will include up to four (4) Radio Ambulante events in key markets, including New York, Los Angeles, San Francisco, and Miami.  Extend sponsorship with co-branded signage, giveaways, onstage recognition and more.
A Diverse Audience
Reach Young, Latino Listeners
56%
of Radio Ambulante listeners are Latino
81%
of Radio Ambulante listeners are between ages 18-45
80%
of Radio Ambulante listeners hold a college degree or higher
48%
of Radio Ambulante listeners speak Spanish at home
56%
of NPR podcast listeners have a Household Income of $75k+
25%
of Radio Ambulante listeners work in education and academia
23%
of Radio Ambulante listeners work in arts and media
Sources: (NPR Podcast Users) NPR Podcast Audience Survey, February 2016; (Radio Ambulante audience) Google Analytics 2016, Radio Ambulante survey.
Spotlight on Daniel Alarcón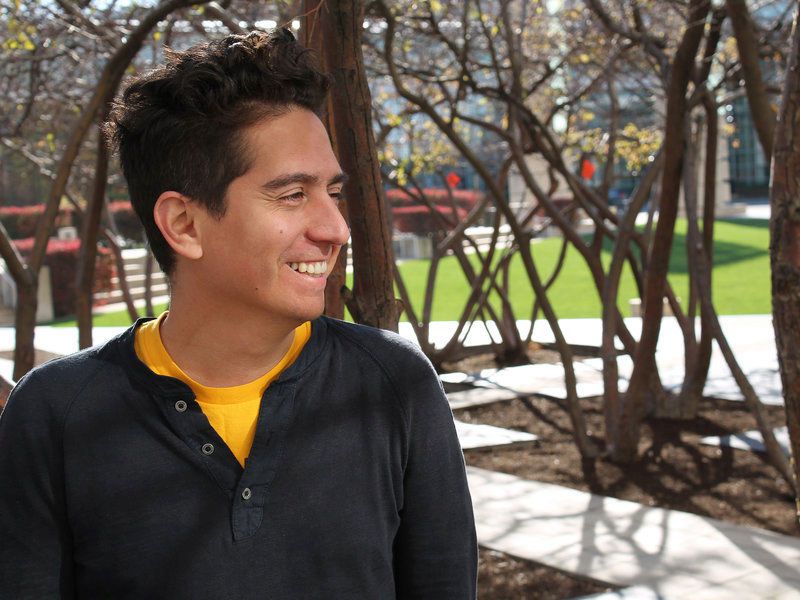 Daniel Alarcón, host of NPR's Radio Ambulante, was born in Lima, Peru and raised in the United States. In addition to his role as Executive Producer for Radio Ambulante, Alarcón teaches radio and writing at the Columbia University School of Journalism. He studied Creative Writing at the Iowa Writers Workshop.
Alarcón began his career in journalism working for the award-winning Peruvian magazine Etiqueta Negra, covering American culture and politics and serving as Associate Editor. He began writing for magazines like Harper's, The New York Times Magazine, and The New Yorker. 
Alarcón's books include War by Candlelight, a finalist for the 2005 PEN-Hemingway Award,  and Lost City Radio, named a 2007 Best Novel of the Year by the San Francisco Chronicle and The Washington Post. His most recent novel, At Night We Walk in Circles, was a finalist for the 2014 PEN/Faulkner Award. He is a recipient of a Lannan Literary Prize, a Guggenheim Fellowship, and a Fulbright Fellowship.
He is currently based in New York.
Discover more about Daniel Alarcón on NPR.org.
Photo credit: Hugo Rojo/NPR. 
Escucha
Listen to Radio Ambulante Episodes