<!—-
—>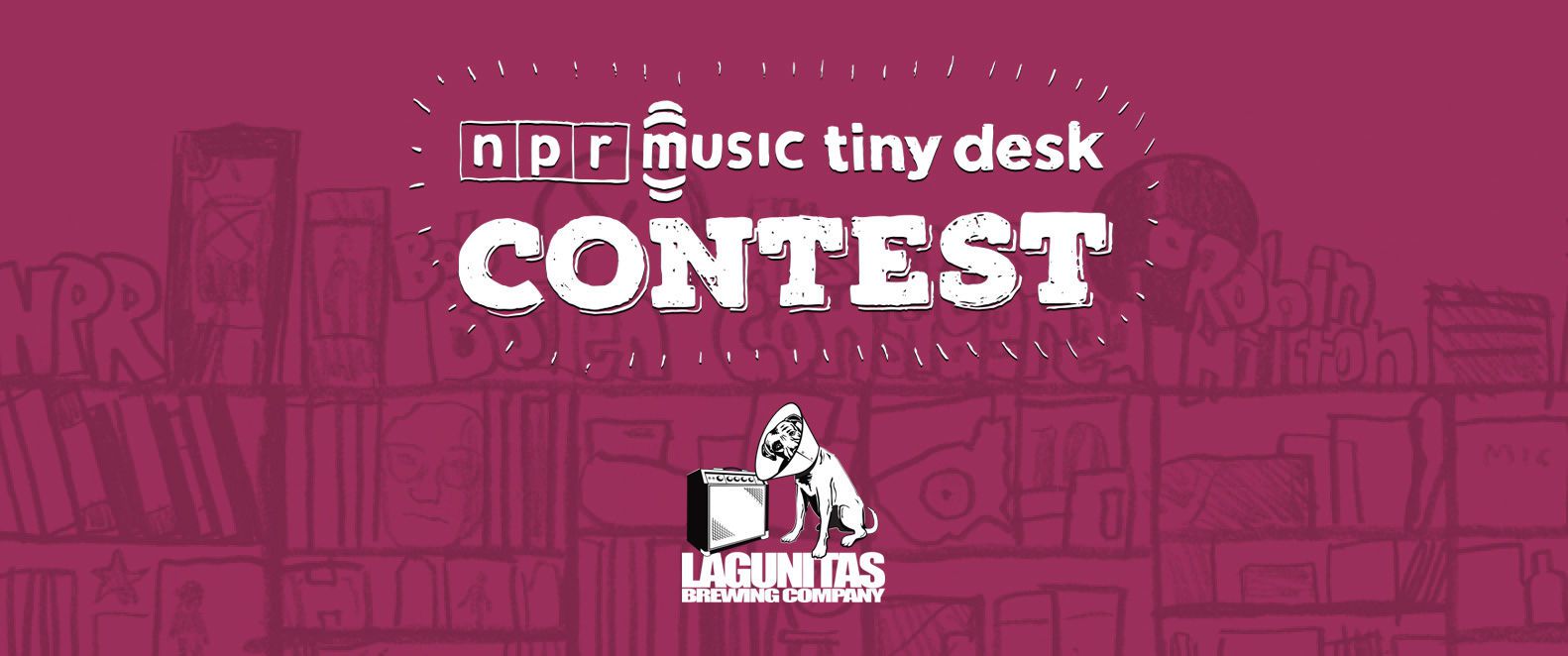 In 2014 NPR Music launched the Tiny Desk Contest with the goal of discovering under-the-radar musical talent from artists across the U.S. The result: more than 6,000 entries each year, national press recognition and a nationwide 10-city live events tour – all part of an integrated partnership with Lagunitas Brewing Company.  And, the Contest's first-ever winner Fantastic Negrito won his first Grammy Award in 2017. 
In its second year as the exclusive sponsor of the Tiny Desk Contest, Lagunitas' music-meets-craft beer ethos was prominently showcased on air, online and through engaging live events to reach local music communities and grow the Tiny Desk Contest brand.
Previewed below, we composed a series of completely custom sponsorship products to weave Lagunitas' message through the Contest experience. 
Tiny Desk Contest Entry Site
A full takeover of the Tiny Desk Contest Entry site, including prime logo placement and Main Stage banner.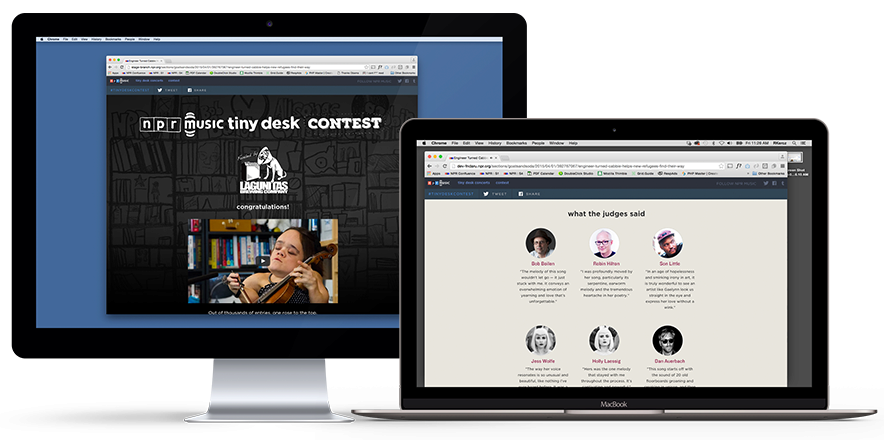 Tiny Desk Contest Entry Viewer
A sticky banner image that persisted while scrolling through and viewing contest entries.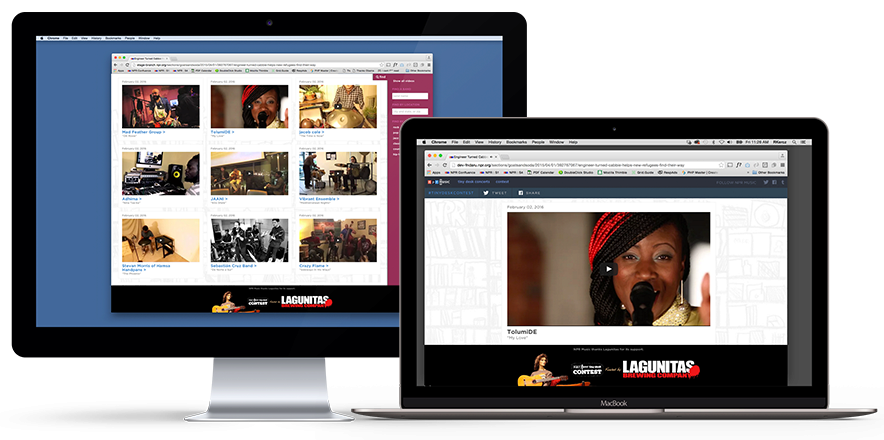 ---
Tiny Desk Contest Emails
Promotional banner featured in all Tiny Desk Contest e-mails.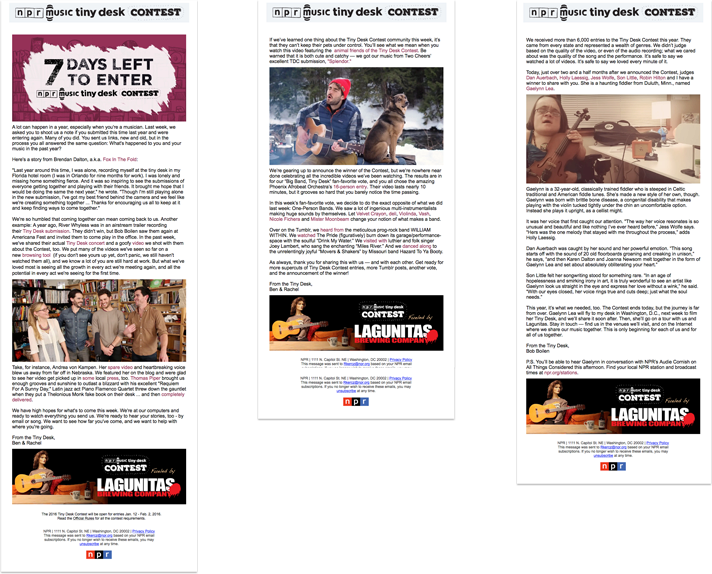 ---
Lagunitas Brewing Company Mainstage
A Main Stage roadblock banner – responsive and interactive.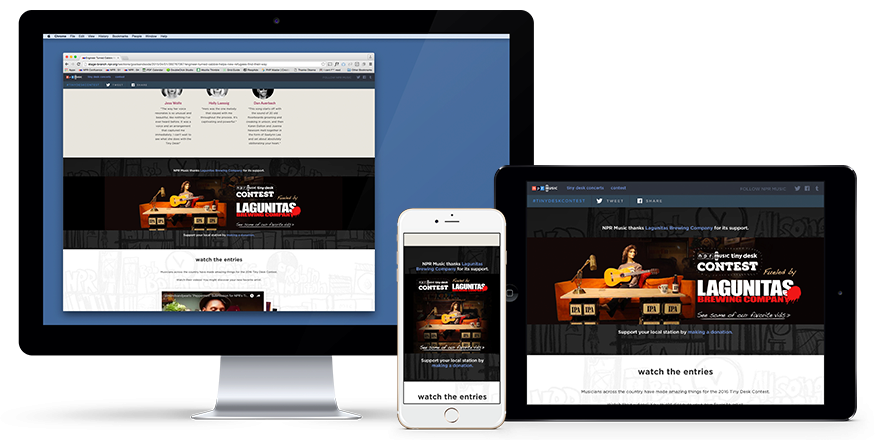 NPR Music / Lagunitas Halo Mainstage
A Halo/Main Stage custom hybrid banner to include the Lagunitas Brewing Company banner strip with the Tiny Desk Contest promotional messages.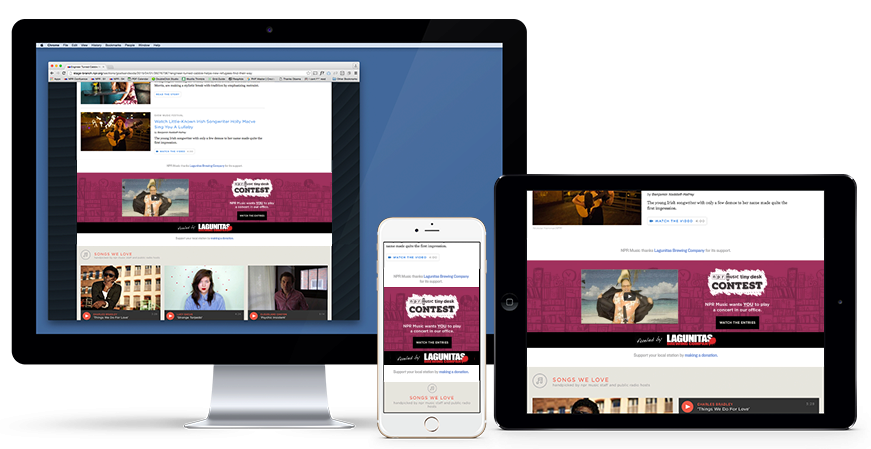 ---
Lagunitas Brewing Company Banners
300 x 600 and 300 x 250 banners presented not only on NPR Music, but NPR.org as well.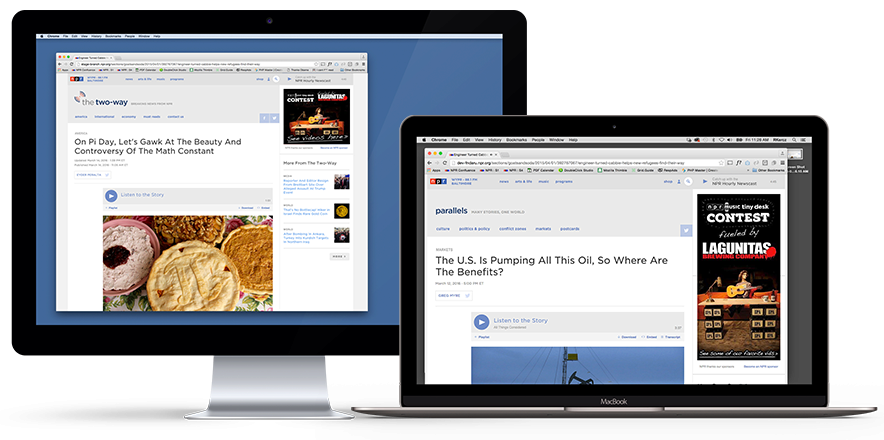 Tiny Desk Contest Halo Banners
300 x 600 and 300 x 250 Halo Unit banners focused on contest links and featuring the Lagunitas Brewing Company's logo.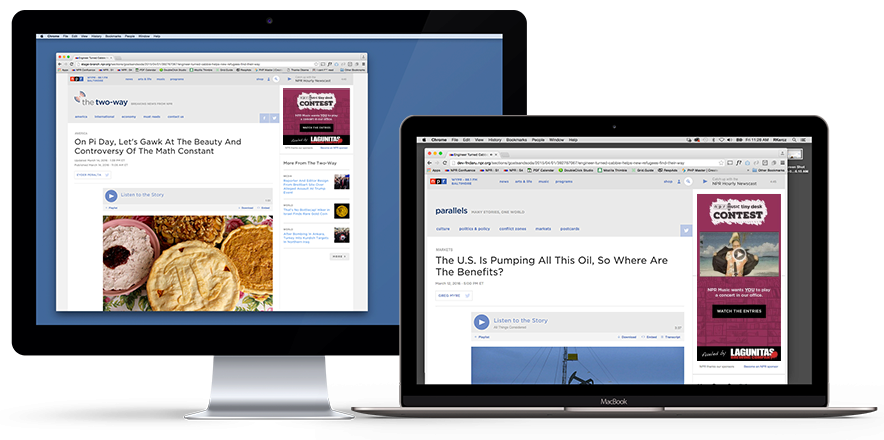 ---
Tiny Desk Contest Tumblr
Sticky logo placement linking to the Lagunitas Brewing Company homepage on the Tumblr page for the Tiny Desk Contest.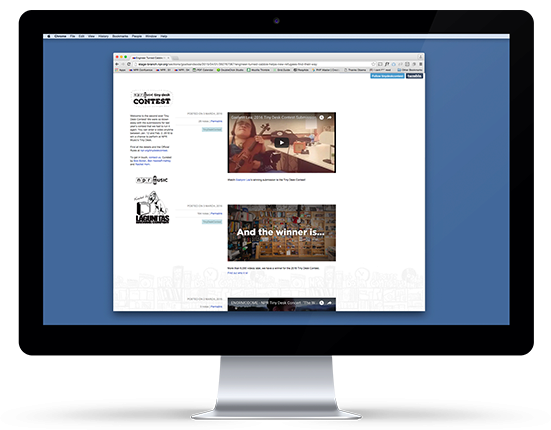 Tiny Desk Performace at NPR HQ
NPR Music welcomes Tank and the Bangas to perform as the winner of the 2017 Tiny Desk Contest.
Tiny Desk Contest: On the Road
10-City Live Events Tour
In 2016, NPR Music and Lagunitas went on the road in the first-ever Tiny Desk Contest tour. The 10-city events series featured performances by local musicians from the Contest, along with panel discussions led by All Songs Considered host Bob Boilen and 2016 Contest winner Gaelynn Lea. 
NPR Music and Lagunitas traveled across the U.S. to major music markets including New York, LA, Nashville and Austin, with stops at Lagunitas' breweries in Chicago and Petaluma, CA. More than 2,300 fans came out to the live events, with 310,000 tuning into the concerts online via Facebook Live. On Twitter, the Contest reached 28.5 million users*. 
Download Tiny Desk Contest Sponsorship PDF
Concert goers experienced the Lagunitas brand through a pop-up photobooth with vintage polaroids, sandstone drink coasters and bars stocked with Lagunitas' signature craft brews.
The tour gave local musicians a unique platform to showcase their craft and highlighted the strong partnership between NPR Music and Lagunitas who – above all – share a love for great music.
*Source: Twitter, the number of unique users who receive Tiny Desk Contest posts in their timeline.
It's impossible to watch and not be charmed by [Tarriona] Ball's star quality, the chemistry of the band, and backing vocalist Anjelika "Jelly" Joseph's...

The Advocate
It's rare to see a group that has the ability to openly show their emotions and create a sound that is uniquely their own, all while having the time of their lives and putting on a fantastic show.

The Berklee Groove
Congratulations to @tankandthebangas for winning @nprmusic's #TinyDesk contest! Their submission video blew us away.

Ebony Magazine
The Bangas' medley of soul, funk, hip-hop, R&B, jazz and spoken word, electrified by singer Tarriona "Tank" Ball's personality and powerhouse voice, has already earned a large local following.

The Advocate
...the six-member group from New Orleans [Tank and the Bangas] have bubbled into national consciousness after appearing on NPR's wildly popular Tiny Desk Concert series.

OkayPlayer
Y'all gotta check out @tankandthebangas' #TinyDeskConcert on @nprmusic!!

Anthony Hamilton